Description
DESCRIPTION
SPECIFICATIONS
VIDEOS
WARRANTY
Alphard Club Booster V2 Electric Push Cart Conversion Kit -
BUY FROM THE #1 TRUSTED Site for Remote/Non-Remote Control Electric Golf Caddies! (In Business since 2005). Call Us to Learn More about SPECIAL OFFERS! (702) 723-8348.
PLEASE CALL US ABOUT THE EXTENDED CYBER MONDAY SALE PRICE! (Ends 12/4). For a limited time, we are offering the Brand New Alphard Club Booster V2 - Electric Push Cart Conversion Kit for $739.00 (without the bracket) or $799.00 (with bracket), normally $899.00 with FREE SHIPPING to all U.S. customers (excluding AK and HI - we currently do not ship to AK and HI).  $739 includes Remote, Battery, Charger and Wheelie Bar. $799 includes the Bracket, Remote, Battery, Charger and Wheelie Bar.  SPECIAL PROMOTION: For orders placed on or before 12/4, you have the option to add the CB Sidekick for only $197 ($153 savings)!!

KEY ADVANTAGES:
Light-Weight (21 lbs w/o battery)
Easily Convert Your Push Cart into a REMOTE CONTROL Caddy
Straight Tracking Gyroscope
Fits MOST Push Carts (Clicgear, Rovic, Sun Mountain, Bagboy, Caddytek, TourTrek, Axglo, Alphard, Big Max ...)
Very Competitive Price for a Lithium Remote Control Unit
Free-Wheel Mode (Just Turn Off the Power)
100% weather-proof and water resistant
5200mAh Lithium Ion Battery (Good for up to 27 Holes)
Dual Powerful Brushless Hub Motors (2 x 130W Hub Motor)
Wheelie Bar Included to Prevent Tipping Backwards
Very Compact Size for Easy Storage/Transport (25" x 11" x 11")
Uphill/Downhill Speed Control Feature
2-year waranty
Alphard Golf Club Booster V2 - Electric Push Cart Conversion Kit
Turn your manual golf push cart into a motorized remote control golf trolley. The powerful remote controlled Club Booster is easily installed onto your existing golf push cart by replacing the back wheels. The Club Booster V2 features distance presets, cruise control, a tight turning radius, and a remote control that is very user friendly. Convert your push cart into an Electric Golf Caddie! The lithium battery's life expectancy is ~500 full charges and it is good for 18-27 holes per charge.
What are the benefits of the Alphard Club Booster V2?
Simply put - freedom! Freedom from the weight of your clubs. Freedom from the drag of your cart. Freedom from the exhaustion of lugging your heavy golf gear around hole after hole after hole.
Here at Alphard, we are committed to improving your game, and whether you prefer to walk the course or drive the course, the Club Booster V2 will help you get to the next hole with less effort.
Is the Alphard Club Booster V2 easy to use?
The Alphard Club Booster V2 takes about 15-20 minutes to install and seconds to setup at the golf course.
Simply unfold your push cart as usual, extend the axles on the eWheels, and then attach the cart brackets to the axle.
Does the Club Booster V2 work on hills?
One of the biggest reasons we designed the Alphard Club Booster V2 is specifically to help golfers get up and down hills with more ease. The dual hub motors has more than enough juice to conquer any golf courses.
What's Included:
Club Booster V2
Remote control, handle strap, Micro USB cable
1 set of brackets
1 set of wheelie bars
AC/DC charger
MAIN FEATURES
6 Axis Gyroscope
An integrated 6-axis gyroscope detects the terrain of the golf course every 10 milliseconds and makes sure your buggy goes straight even as it crosses hills, bumps and slopes. The gyroscope keeps your cart going at the right speeds in the right areas and prevents unwanted deviations or tumbles as you walk the course.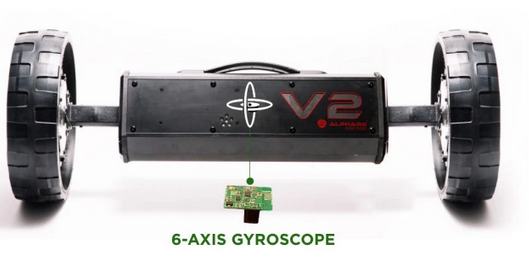 Cruise Control
As the Hall sensors in the motors detect a downhill slope, Club Booster V2 automatically sets a nice, even-paced controlled descent. Your gear will arrive safely at the bottom of the hill without risking damage or even a scratch.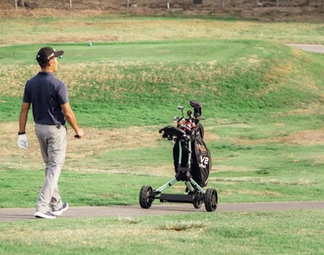 Electronic Parking Brake
Need to stop on an incline? The electronic parking brake will keep your buggy from rolling down the hill as you chip on.
Distance Timers
Send your clubs ahead of you while you play the green. Club Booster V2 comes with distance timers that let you automatically send your cart 15 and 30 yards out with a single button.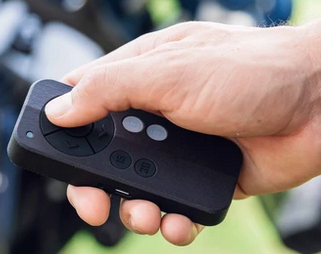 Swappable Battery
The 5,200mAh Lithium-ion battery is guaranteed to last up to 500 cycles — which means it'll last you years before needing replacement. Each battery is equipped with an overcurrent, over-heat, overcharge and discharge protection circuit, so you know your Club Booster V2 is always in good hands.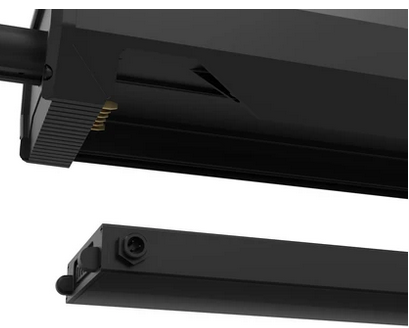 Weatherproof
Club Booster V2 is 100% weather-proof and water resistant. Don't fret about rain, Club Booster V2 will keep rolling on. Need to wash some dirt and dust off? Simply spray Club Booster V2 down with a hose. It's fully sealed, so you don't have to worry.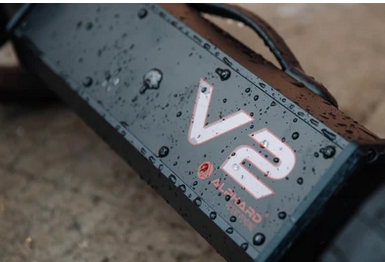 Effective and Efficient Engineering
Gearless and brushless hub motors make Club Booster super quiet, extremely efficient and incredibly powerful. Unlike other electric buggies that use geared brush motors, Club Booster V2 motors have virtually no friction points. This means all the energy produced by the motor is directly translated to kinetic energy with very little loss. It also means Club Booster V2 experiences significantly less wear and tear and needs almost zero maintenance in the long run. With Club Booster V2, you'll turn your push buggy into a faster, more powerful, ultra-silent electric caddie that will last longer, even without maintenance.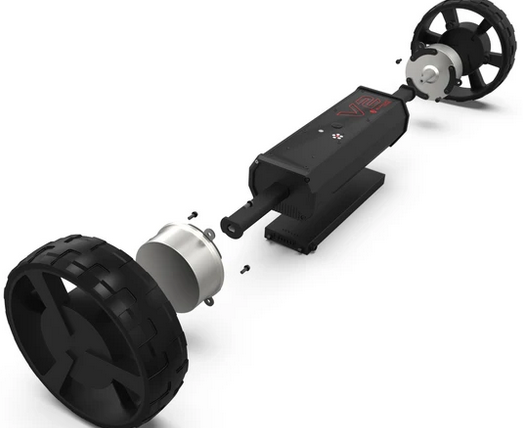 APP Enabled
The only electric buggy with an app(Huh? Yes, that's right!). It communicates with Club Booster V2 via Bluetooth, enabling customizations such as setting the default speed, turning radius, etc. It also acts as a backup remote in case the physical remote is lost or out of power. Best of all, we provide firmware updates periodically and it can be downloaded through the app.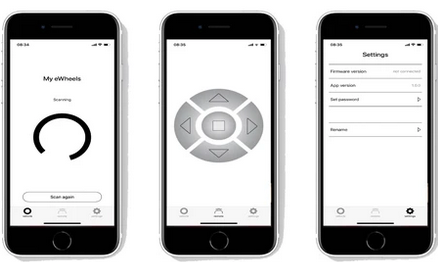 Fits most major brands
CLICGEAR | All 3-Wheel and 4-Wheel Models
SUN MOUNTAIN | Speed, Micro, Pathfinder 3 & 4 Carts
BAGBOY | Quad XL, Compact 3, Tri-Swivel, & Nitron
ROVIC | RV1S & RV1C
CADDYTEK | All Models
AXGLO | All Models
BIG MAX | IQ
ALPHARD | Duo Cart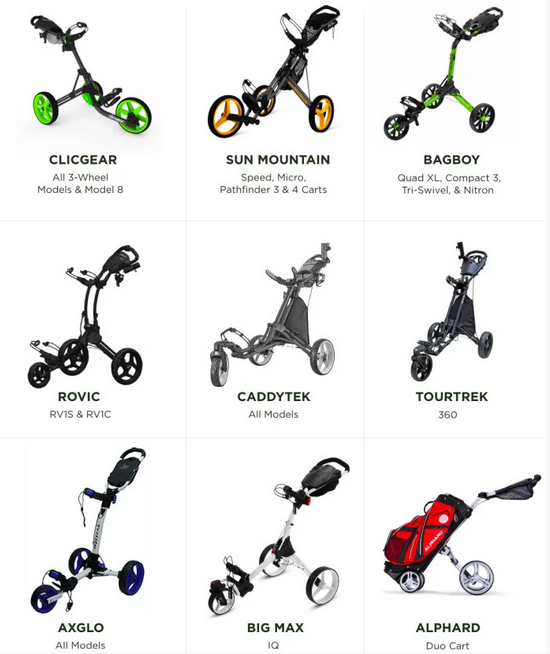 Alphard Club Booster Wheelie Bar (Included)
For those Golfers who play on hilly courses, the Wheelie Bars (+ Axle Clamps) can help prevent the caddie from tipping over backwards when you go up steep hills.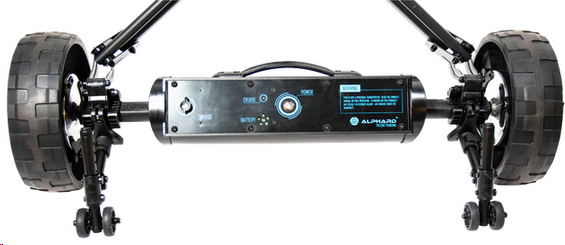 For those seeking hill assist, these wheelie bars will better protect your cart from tipping.
Snaps on and off in seconds
Adaptable to all Club Booster models
Technical Specifications
| | |
| --- | --- |
| Dimension(Extended) | 33" x 11" x 11" |
| Dimension(Collapsed) | 25" x 11" x 11" |
| Weight | 21lbs w/o Battery |
| Motors | 2 x 130W Hub Motor |
| Incline | 30 Degrees |
| Remote Range | 50 Yards |
*Not Approved for Airline Travel*
MOTOGOLF RETURN/CANCELLATION POLICY
Any warranty covering products sold by Motogolf.com is the warranty provided by the manufacture/distributor of those products. We have provided their warranty information below for your convenience:
Motogolf Return Policy:
No cancellations on special order items once the order has been placed. For order cancellations prior to shipment, we will need to assess a handling & credit card processing fee of 3% which will be deducted from the refund.
Within 30 days of purchase, if a customer has a change of mind the cart can be returned only providing:
The cart is completely unused and brand new
It is in original packaging & new/unused condition
The owner pays the return freight
A return authority is obtained first from US distributor/manufacturer through Motogolf
Original shipping fee + handling fee will be deducted from the refund (approx $120)
Within 30 days of purchase, the owners can return a "used cart." Even if used on driveways, backyard, etc... this is not considered new any longer and not saleable as new:
A return authority is obtained first
It is in the original packaging
The owner pays the return freight
Up to 30% restocking fee applies of the full retail price
The cart will be returned to Distributor/Manufacturer's warehouse and inspected by their personnel. Once we receive the return paperwork along with the condition of the unit, we will issue a refund net of fees above.
No cancellations on special order items once the order has been placed. Order cancellations on select products prior to shipment may result in handling & credit card processing fee of 3% which will be deducted from the refund. More warranty details available: https://motogolf.com/pages/privacy-legal.
---
Alphard Warranty Information
2 Year Warranty
Warranty covers the unit, battery and charger of any manufacturing defects that occur during normal usage. Warranty is subject, but not limited to, the following exclusions:
Accidental damage, consumer misuse, abuse or neglect
Abnormal wear and tear
Rental or commercial use
Unauthorized modification to the product
Faulty repairs by consumer or unauthorized agent
Usage of an unauthorized 3rd party charger
Removal of, or defacing serial numbers
Proof of purchase, registration and product serial number are required for all warranty claims.
Return Policy: 30 Day Return, Must be in unopened/unused condition. Customer is responsible for round trip shipping costs. Restocking fee of up to 30% applies.