ZIP SERIES COMPARISON CHART
Having difficulty deciding which MGI Motorised buggy will best suit your golf game?
Check out this helpful comparison chart which compares the complete range of Zip Series models.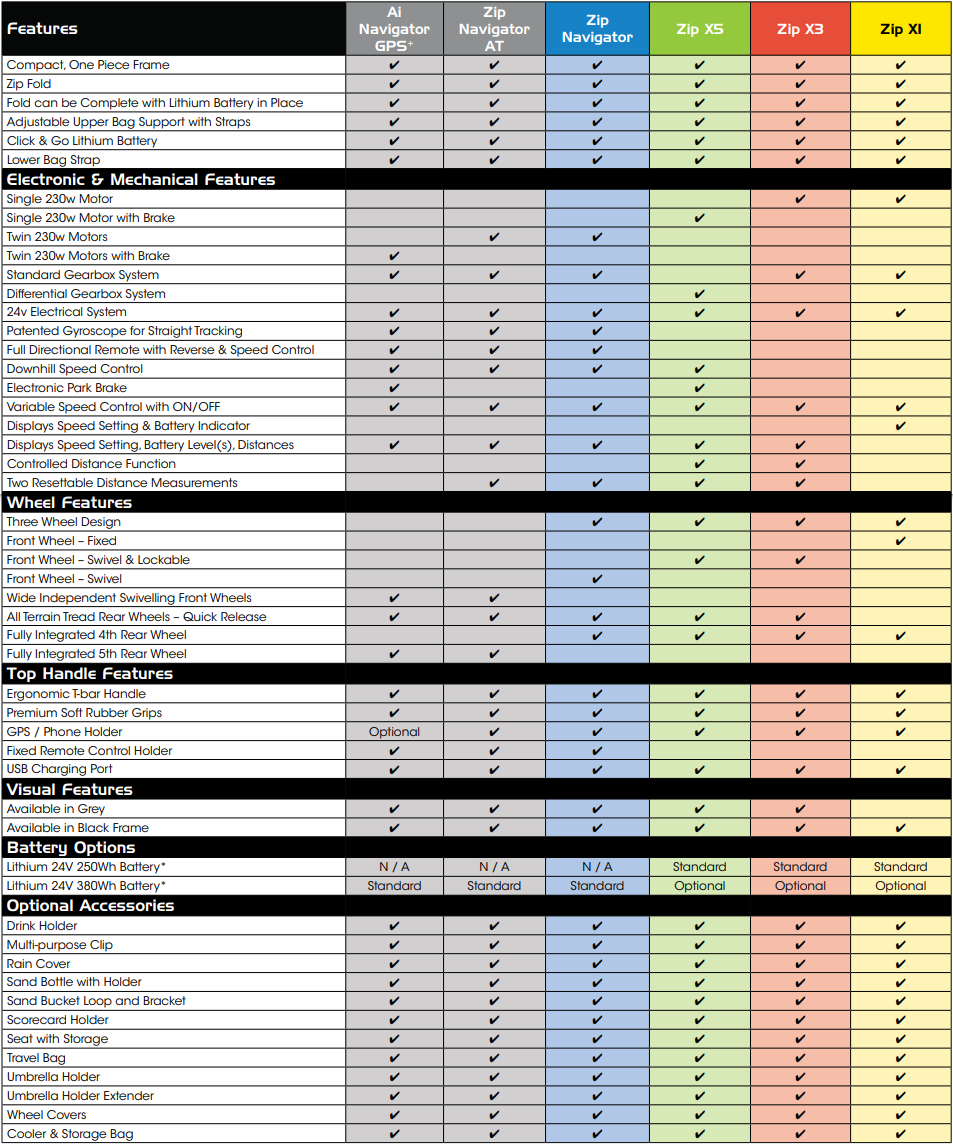 *Lithium 36 Hole batteries can comfortably complete 36 holes in one day if fully charged before use. Visit our warranty page for a full list of battery usage terms and conditions.